Be A Camping Ministry Hero
What Your Donation Can Do
In 2022, Vick Pathfinder Camp and Conference Ministries celebrated 75 years of outdoor camping ministry in New York State. We are asking for your help to make sure the ministry continues for another 75 years.
As always, costs continue. Campers and families need scholarships to help make this experience possible. Buildings need repairs; parts need to be replaced; food and supplies need to be purchased; and staff need to be hired. Our donors are an important part of this ministry.
Please partner with us to continue the life changing legacy of Camp Vick and Pathfinder Lodge. Through the generosity of our donors, we know God can do amazing things at camp this summer.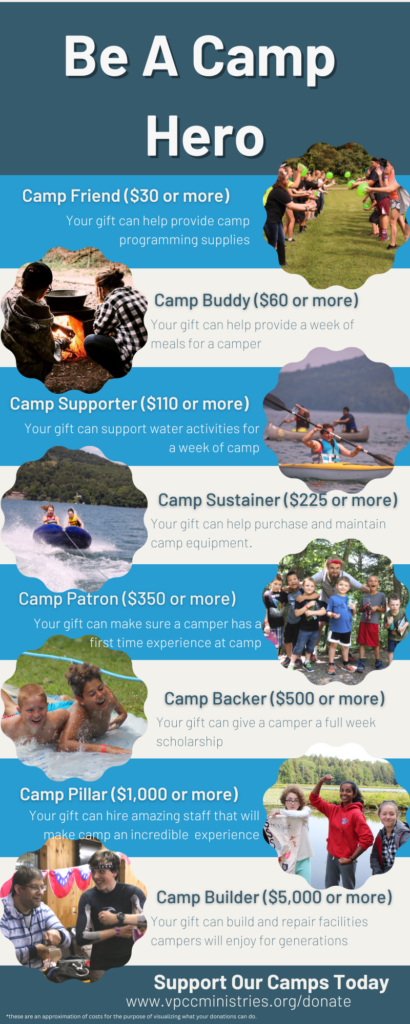 Thank you for your partnership in our ministry! Together, we will continue the mission of helping individuals grow in their walk with Christ so they can bring Christ's light and love into their communities.