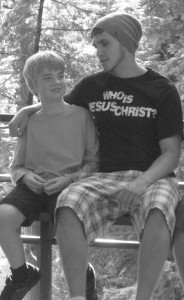 At Camp Vick and Pathfinder Lodge we strive to introduce people to Jesus and equip them to grow spiritually and minister to their world. We offer many activities such as boating, swimming, Bible Study, outdoor adventures, fishing, playing sports, relaxing, and so much more! But our real focus is providing a safe place to introduce people to Christ!
Working at a summer camp isn't all fun and games but it is an excellent opportunity to step out in faith and experience God's call. This is a chance for you to put your faith into action and follow God's call into missions and ministering to God's children!
Our summer ministry staff is comprised of a combination of volunteer and paid staff members. We are seeking individuals who are committed to Jesus, have a heart for ministry and a passion for the great commission.